(0 Items)
Login
Girodisc Brake Rotors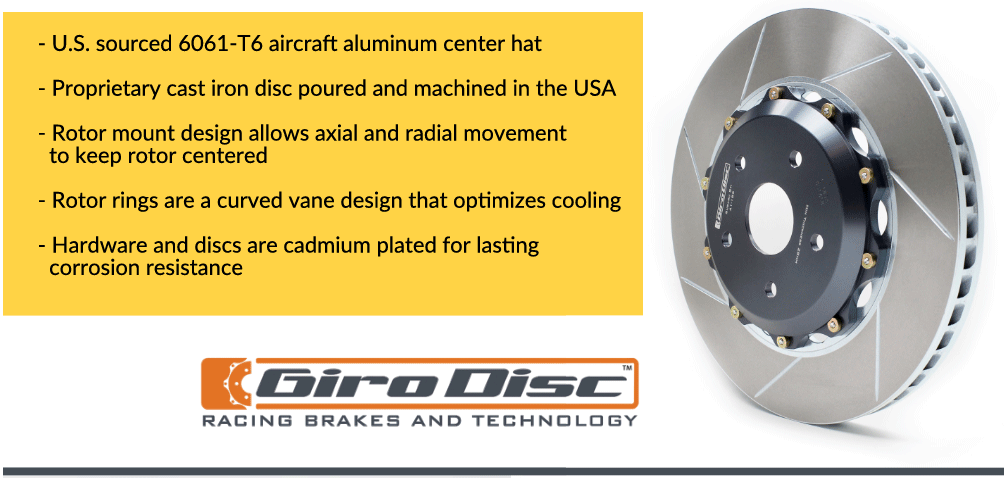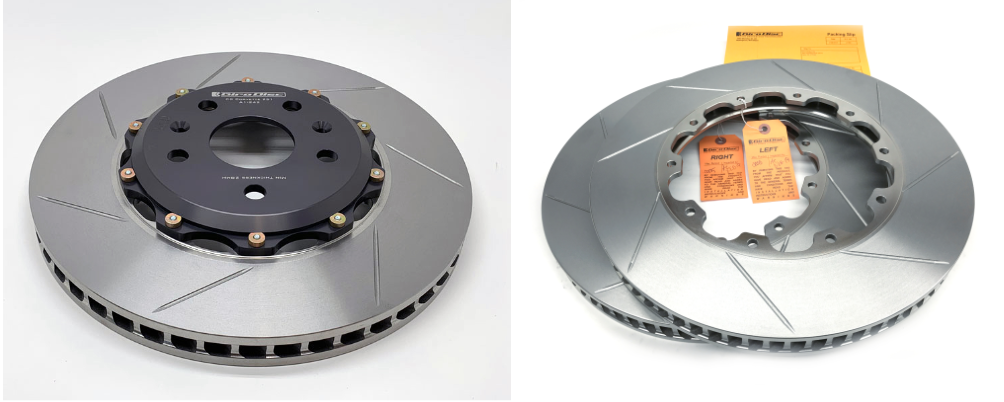 Racing technology designed and manufactured in USA
The Girodisc 2 piece rotor system is a direct replacement for the OEM brake disc and unless noted no additional modifications are necessary. The disc will bolt directly to the car and work perfectly with OEM calipers. Center hats are made from U.S. sourced 6061-T6 aircraft specification aluminum. The discs are made from Girodisc proprietary cast iron, poured in the USA and machined from start to finish in house at Girodisc. The discs use a curved vane design developed in racing that acts as a centrifugal pump to efficiently move cooling air.

High performance 2-piece floating brake rotors
The rotor and hat are a floating mount design which uses high strength alloy steel drive pins secured by grade 12 cap screws and hardened washers. The floating system allows both axial and radial float to keep the rotor self-centered under high heat conditions. Spring washers are also used to reduce rattle under cold or light use operation. Hardware and discs are cadmium plated for long lasting corrosion resistance.