heat treated high-carbon alloy
pillar vane thermal venting
high-precision iron castings
anti-corrosion coated center caps
manufactured by disc brakes australia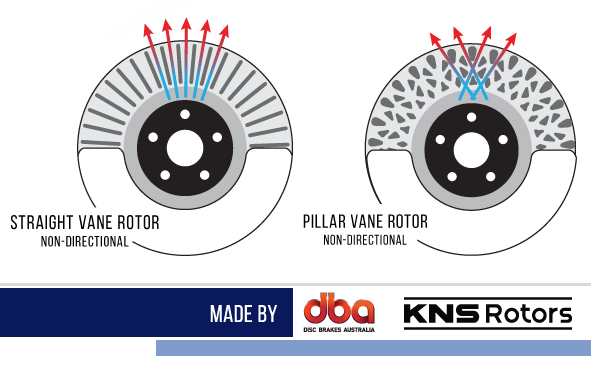 Technical Advantage
KNS Rotors feature a patented pillar vane design that increases strength and the ability to absorb and transfer braking heat. This design can outperform traditional straight vane rotors by up to 20%.
Under racing conditions KNS Rotors are proven to better resist heat related failure.
Applications include most Corvette and Subaru models.